Contact
WIB - Wuppertal Research Institute for the Economics of Education

University of Wuppertal
Gaussstrasse 20
D-42119 Wuppertal
Germany
You will find further contact information here.
Arash Naghavi, M.A., M. Sc.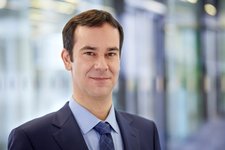 Contact information:
Phone:+49 (0)202 439 5173
Fax: +49 (0)202 439 3649
E-Mail: naghavi[at]wiwi.uni-wuppertal.de
Office: building P, floor 08, room 14
Office hours for students: by appointment.
Publications:
Publication and conference appearances of A. Naghavi (as of August 2017) are available via this .pdf.
Information on all research projects and publications of the entire WIB staff are available via Research.
Short CV:
2000 to 2006 Studied Electrical Engineering at the Power and Water University of Technology, Iran. Degree: B.Sc.
2006 to 2008 Studied Socioeconomic Systems Engineering at the University of Tehran, Iran. Degree: M.Sc.
2007 to 2010 Project Manager and Research Assistant, Research Institute of Energy Management and Planning, University of Tehran, Iran.
2010 to 2011 Research Assistant, Ghadir Investment Company, Iran.
2011 to 2013 Studied Economics at the University of Bologna, Italy. Degree: M.A.
Since 10/2013 Doctoral Program in Economics at the University of Konstanz, Germany.
Since 07/2017 Senior Researcher at WIB, University of Wuppertal.
Research fields:
Political Economy, Development Economics